Press Sparkling Alcohol Seltzer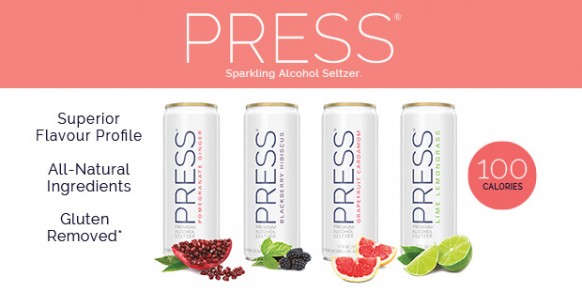 PRESS SPARKLING ALCOHOL SELTZER, AN EXCITING NEW ALTERNATIVE TO BEER, WINE AND LIQUOR. 
Sparkling water, also known as seltzer has become one of the fastest growing alcoholic beverage categories in the last decade. But it hasn't nearly tapped its full potential. No other beverage company is offering these unique flavour combinations. Consumers are thirsty for something different.
Available in Pomegranate Ginger or Grapefruit Cardamom 4-Pack and Variety 8-Pack
4% alc./vol.
Available Products
Pomegranate Ginger 4 x 355 mL/Pack
CSPC 800294
Grapefruit Cardamom 4 x 355 mL/Pack
CSPC 800295
Variety 8 x 355 mL/Pack
CSPC 800292