Valdivieso Brut Limited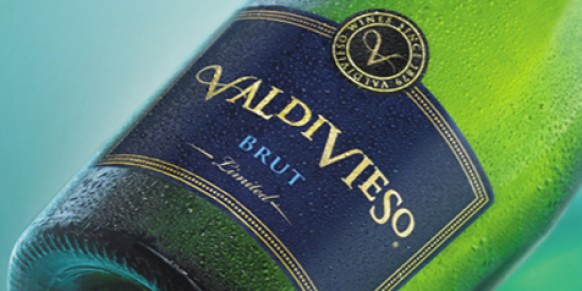 VITICULTURE
Vineyards are located along the Central Valley predominantly at Casablanca
and Bio Valleys. These cool areas allows for a much gentler slower ripening,
where we can retain better acidity and accentuate the aromatic profile of the
grapes.
WINEMAKING
The grapes were harvested by hand early in the season to retain their fresh
character. The second fermentation was made in tanks using the charmat
method under strict temperature and pressure controls. After fermentation
the yeast lees were fast decanted, and then the expedition liqueur was
added. Finally the sparkling wine was filtered and bottled.
TASTING NOTES
Pale yellow color with green hues and elegant effervescence. Fresh and fruity
aromas outlined by green apple, toasted almonds and floral notes. Opens
nicely with intense fruit flavors. Round and balanced in the mouth with a fresh
and lively acidity.
SERVICE AND FOOD PAIRING
Enjoy with different appetizers, white fish, fresh shellfish and pastas with soft
sauce. Ideal for special celebrations. Serve at 9°C.
http://www.valdiviesovineyard.com/index.php/espumosos-valdivieso/limited/
Available Products
Brut Limited Sparkling Wine 750 ml
CSCP #773244