Underwood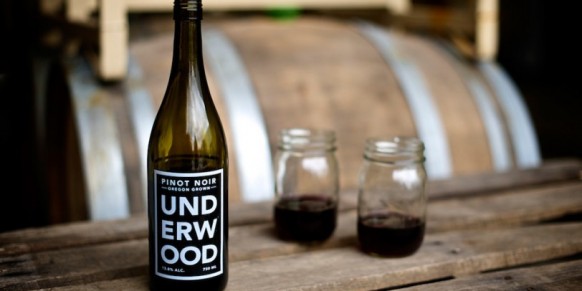 Underwood draws from the diverse palette of vineyards and wine growing regions that Oregon offers to create approachable everyday drinking wines.
UNDERWOOD PINOT NOIR
Oregon, USA
This Pinot works hard for the working people. Telling a truly Oregon story, the wine draws from vineyards across the state. Each site adds its unique mark to the final Underwood blend, which highlights the rich juicy flavors of Oregon Pinot at an extraordinary price. The perfect wine to enjoy anywhere, any day of the week.
Tasting Notes: Cherry, blackberry and cola
"2012 – 87 POINTS & BEST BUY
Underwood is fast-becoming one of Oregon's best values in Pinot Noir. Light and pretty raspberry fruit gains mass and flavor interest with well-integrated veins of stem and earth. It's nicely balanced and true to variety." - Wine Enthusiast

 
UNDERWOOD PINOT GRIS
Willamette Valley - Oregon, USA
As its Pinot Noir counterpart, the Underwood Pinot Gris speaks of a journey across Oregon. Sourcing fruit from vineyards spanning the peaks and valleys of the state, this wine is the perfect everyday refresher, making us nostalgic for our long-awaited Oregon summer backyard BBQs.
Tasting Notes: Lemon, apple and pear
UNDERWOOD INTRODUCES WINE IN A CAN. YOU'RE WELCOME.
New to Underwood are their Pinot Noir, Pinot Gris and Rosé wine available in a 375ml can. Two cans is the equivalent to a 750ml bottle. Enjoy your Underwood wine in a can #pinkiesdown.


Learn more about Underwood wine.
Available Products
Pinot Noir 750 ml
CSPC #774019
Pinot Gris 750 ml
CSPC #774020
Rosé 750 ml
CSPC #789993
Pinot Gris 375 ml Can
CSPC #785262
Pinot Noir 375ml Can
CSPC #785261
Rosé 375 ml Can
CSPC #785266