No. 209 Gin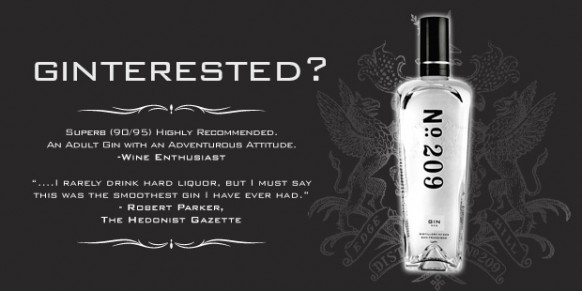 No. 209 Gin is made at Pier 50 in San Francisco at the world's only distillery built over water. 
In addition to juniper, the recipe for No. 209 Gin includes somewhere between eight and elven different botanicals sourced from four continents.  The distillation process is both an art and a science, but most experts agree that the finest gin is produced using single-shot distillation.  No. 209 Gin is distilled five times, hand-fashioned in a copper alembic pot still in the traditional method. 
It is the combination of using the finest ingredients, the design of our still, the meticulous attention to detail and skill of the Ginerator, and the relentless pursuit of perfection that gives No. 209 its unique citrus forward flavour profile and finish. 
No. 209 Gin has been awarded a score of 95pts by the Wine Enthusiast.
Available Products
750 ml (6 Bottle Case)
CSPC #745686
375 ml (12 Bottle Case)
CSPC #745687